Upcoming Events
Events Search and Views Navigation
September 2021
Join us on a relatively easy sunset hike at Marathi, to explore the surface cuts and the caves of the ancient marble quarries & the 17th c. monastery of Aghios Minas! 6 km, 3h (incl. stops), mostly on stony trails & dirt tracks... plus a touch of easy caving adventure!
Find out more »
A 12km & 5h moderate difficulty route on the highlands... down to ancient quarries & monasteries! We'll walk up the hills from Kakapetra on old footpaths and hunters' trails to Thapsana monastery and then down the stream of Vounia to Marathi, for a guided visit to the 17th c. monastery of Agios Minas... and a tour of the area of the ancient marble quarries (Cave of the Nymphs & Pan). Beautiful landscapes & views, interesting sights - ending with a traditional picnic with local food & wine!
Find out more »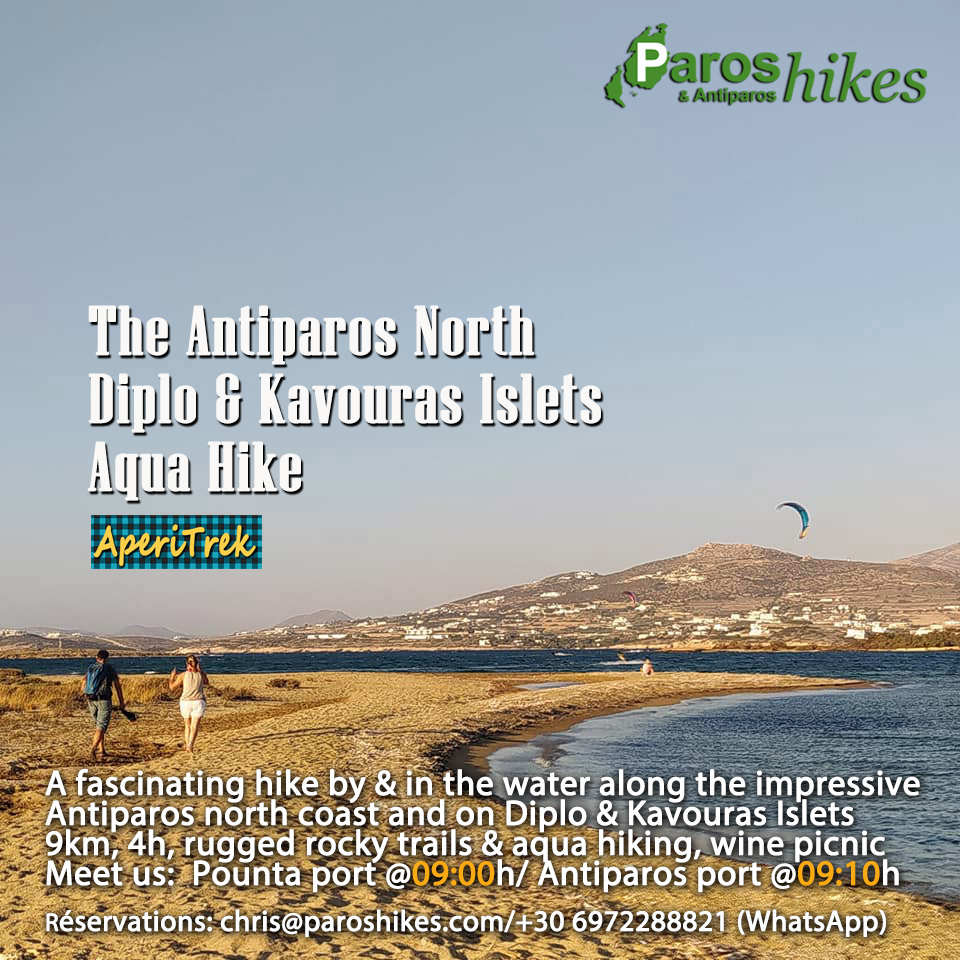 Moderate difficulty hike on the rugged southern tip of Antiparos, along golden sandy beaches and amazing rocky landscapes around Faneromeni Bay and Cape Skylos, and the rough hunters' trails of Petalida Hill. Spectacular rock formations, as well as great views to the open sea and Despotiko & Paros Islands, plus a refreshing dip from the rocky shores.. and a special wine picnic! Distance 9 km, duration 4h30, mixed terrain, net elevation +/- 170 m.
Find out more »
+ Export Events